LBI and DDI has prepared the 2021 Retail Leadership Academy.
In the 2021 Retail Leadership Academy, we would like to deliver the Leadership forecast of 2021. Throughout 2021 Retail Leadership Academy learners can:
Strengthen skills and capability as a leader for retail excellence
Understand the changes in customers and the retail environment during the post-pandemic era
Understand store operation and master practical skills
Understand the importance of communication and interaction
Acquire communication skills and feedback skills through practices
Program information
Date & Time: Feb. 17th & 18th, 2021 9:30AM – 6:30PM
Registration period: ~February 10th, 2021 (Wed.)
Location: 4Fl, Baegang Bldg. 801 Seolleung-ro LBI Korea Room 4A
Registration fee: 800,000 KRW
Inquiry: Bogyeol Choi (bgchoi@lbi-korea.co.kr / 02-2185-8206)
Register here (RSVP): https://forms.gle/9JPSW52HpbqddjM27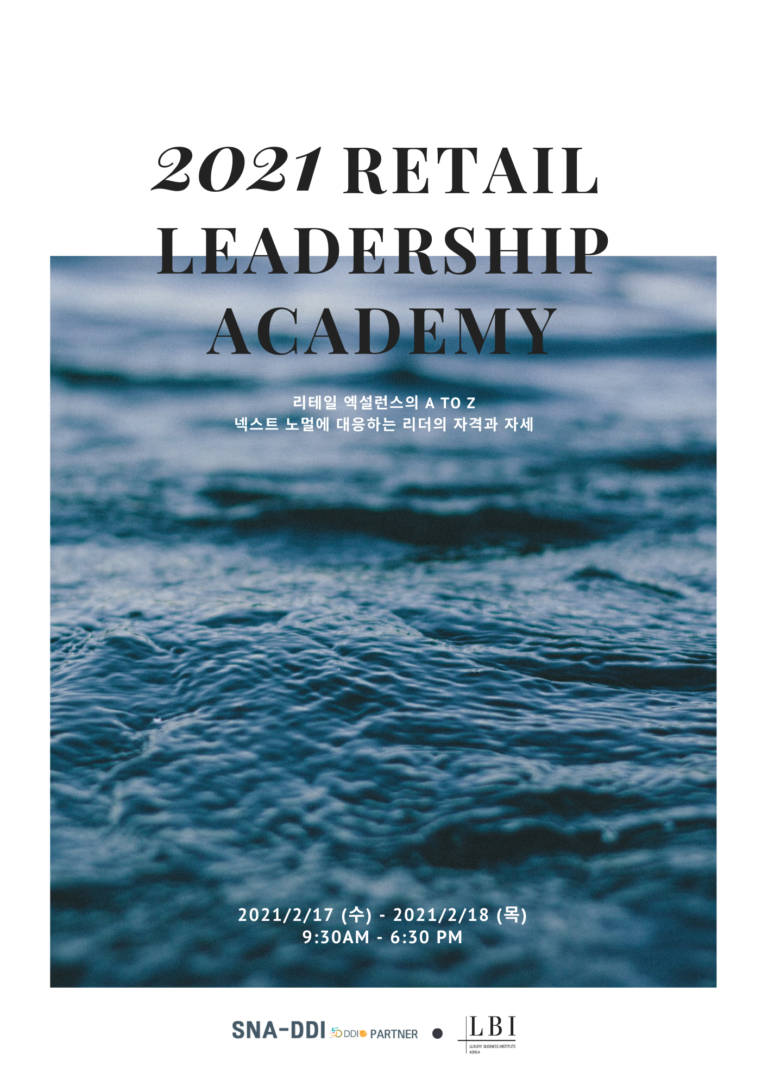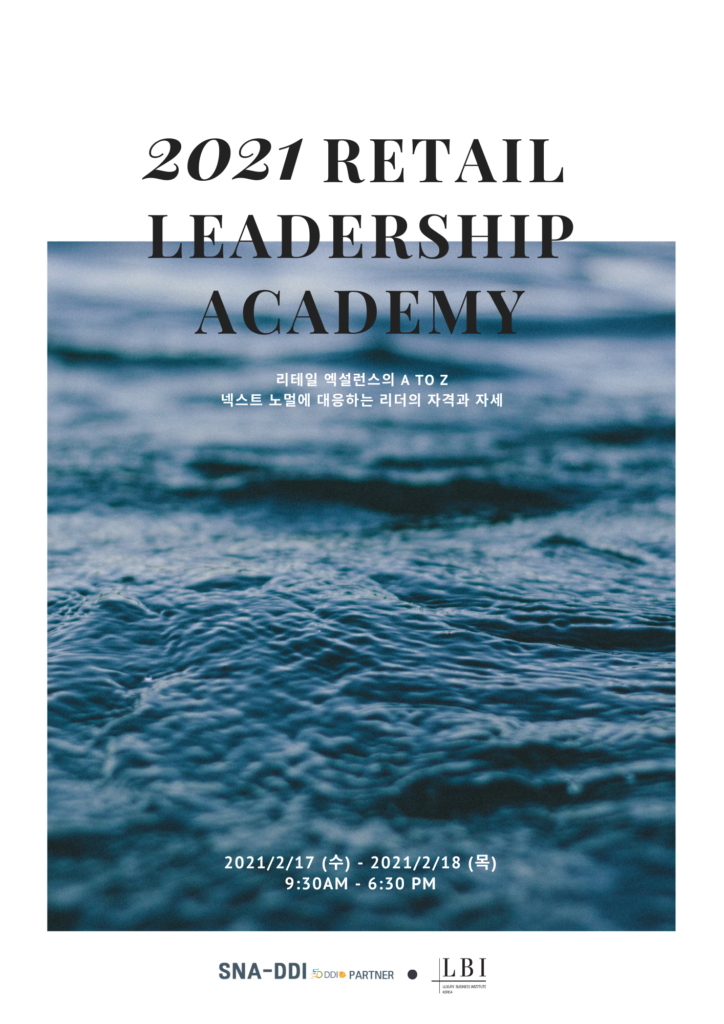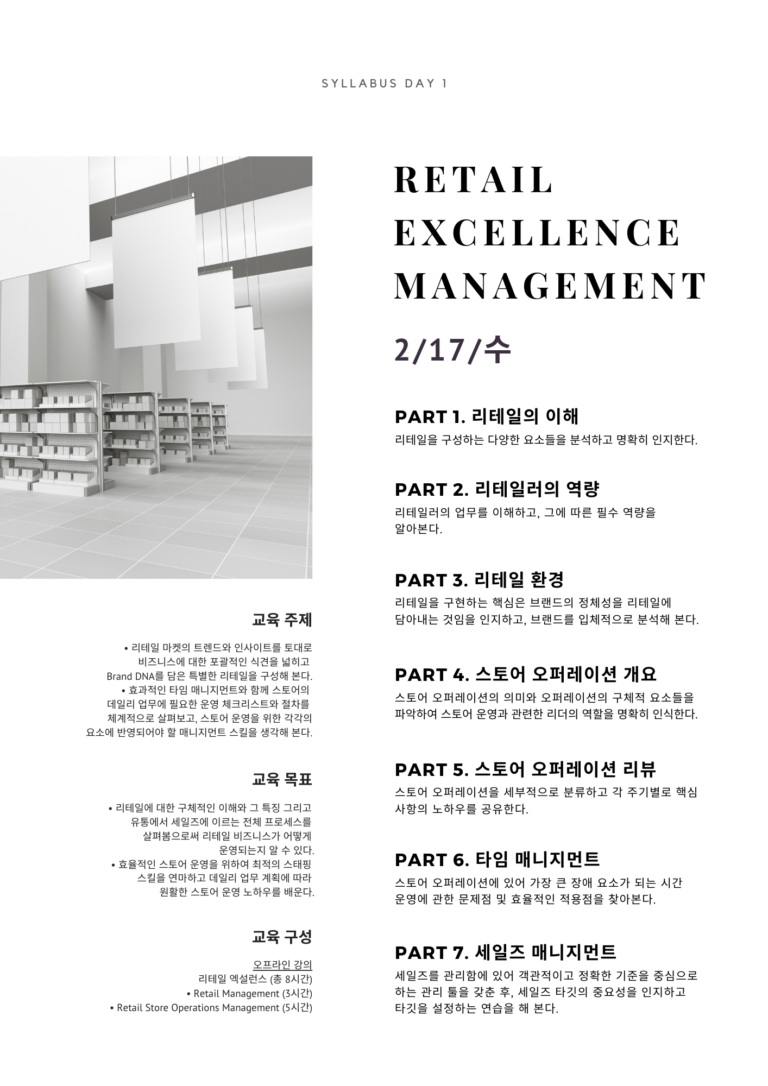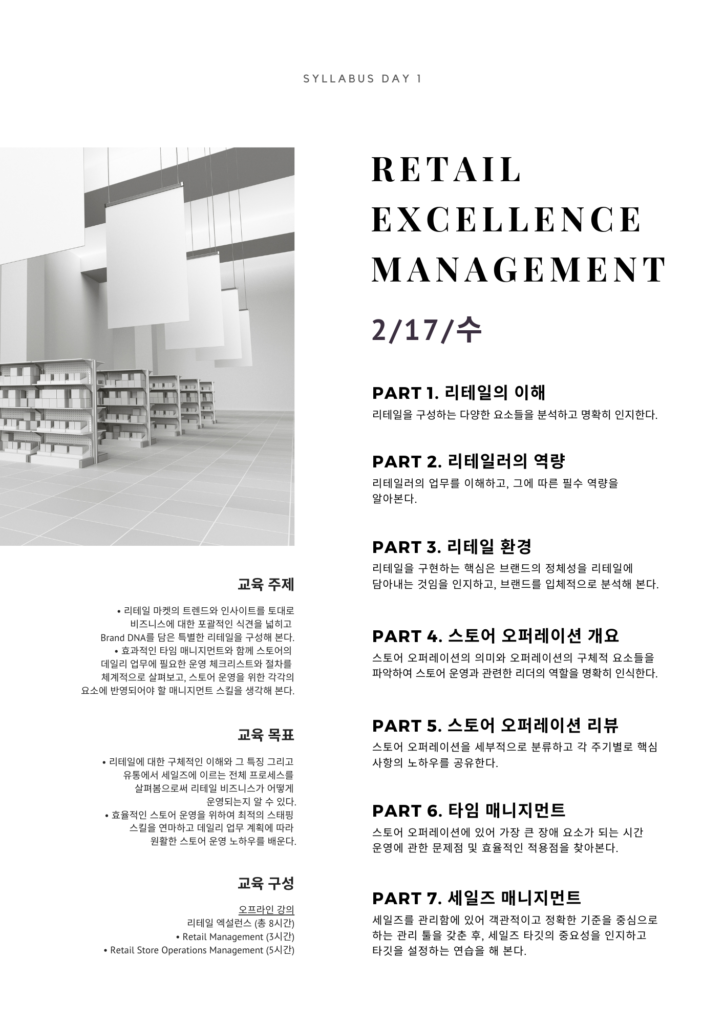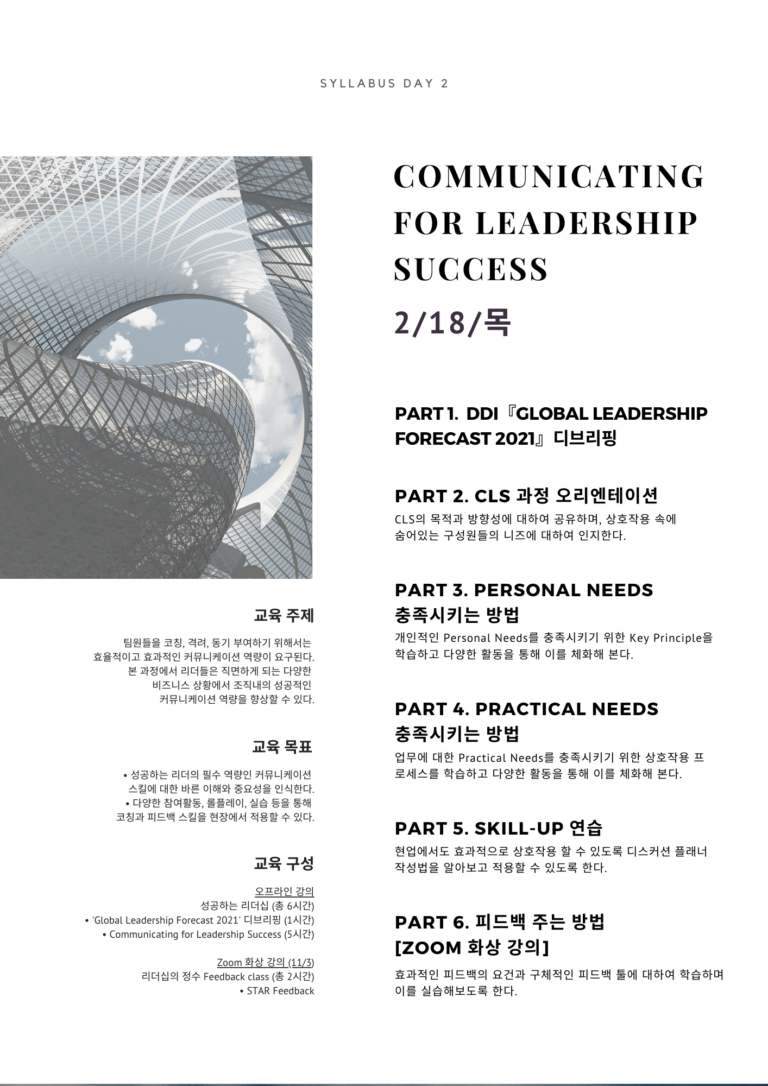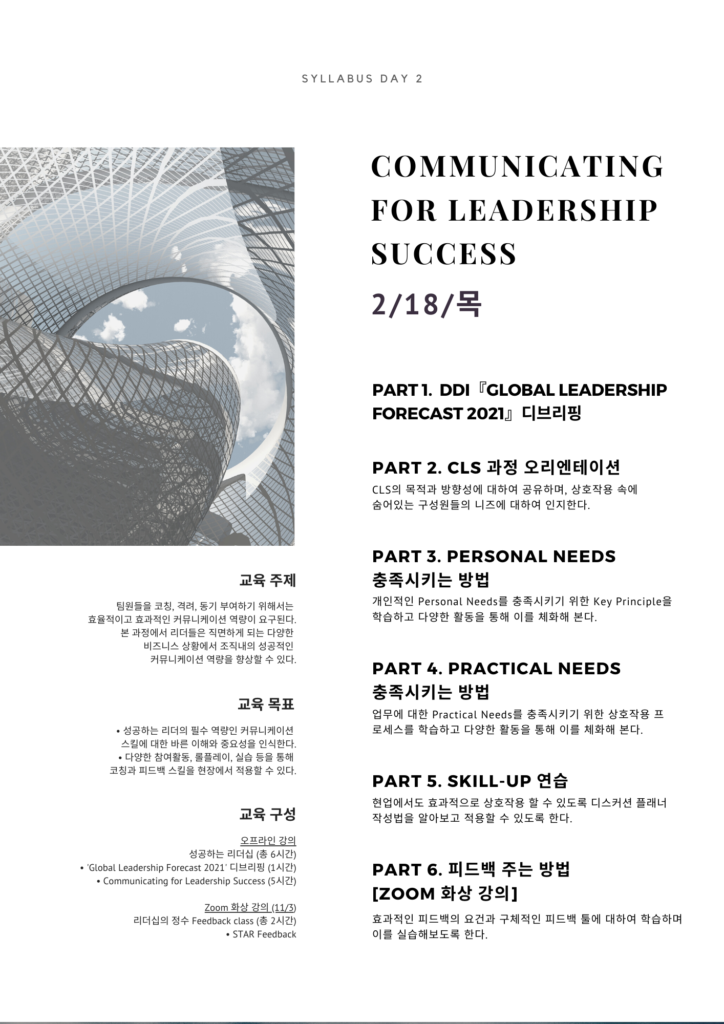 ---
Luxury Business Institute (LBI) is Asia's first consulting, training, and HR recruiting company based in Korea, France, Hong Kong, and China for professionals working in the sectors of luxury retail, automobile, electronics, hospitality, beauty & cosmetics, and lifestyle brands. Our dedicated service scope includes team members Training- offline, online or in blended, Business Strategy, Quality of Service Assessment and Digital Marketing. All actions driven in full consistency with your core strategy.
SNA-DDI provides solutions to Korean companies in partnership with DDI, a global leadership consulting firm celebrating 50 years of helping organizations hire, promote, and develop exceptional leaders. SNA-DDI will continue to strengthen Talent Management through the best global solution partnerships and provide optimized services to Korean companies.